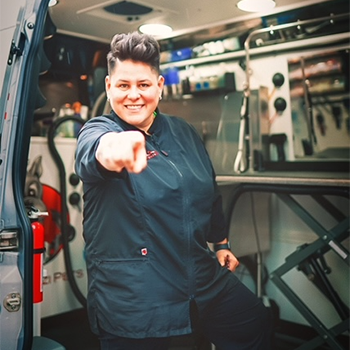 Jessica Adorno is the owner/founder of Pupparazzi Pets Mobile Pet Grooming. She has been involved in the grooming industry for 19 years with experience in salon and mobile pet grooming. Jessica was formally trained at NY Academy of Dog Grooming located in NYC, has continued her education throughout the years in breed standards, and has extensive knowledge in skin and coat conditions. Jessica is no stranger to this business and her work reflects just that. Her grooming style is a fusion of breed standards, trims, and techniques blended within everyday pet grooming. Jessica has been dubbed within her industry as the "scissor queen" due to her precise and fluid scissoring technique. She is an international educator and speaker, appeared on HBO Max's show 'Haute Dog' and has an existing national contract with Conair Pet demonstrating home grooming tools featured on the Target website. Her passion is to educate and elevate the everyday pet groomer which in turn helps pets all around the world have a fantastic grooming experience.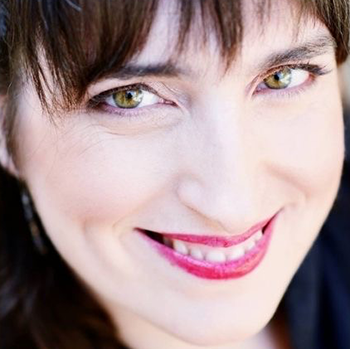 Chris Anthony, weary from her travails in retail management and office work, found her calling when she discovered pet grooming. Her near 20 year journey in this career has led her through many opportunities, experiences, and life lessons; including grooming and managing in both small and corporate salons, and starting her own successful house call grooming business in New Jersey. Supplementing those life lessons by educating herself on the varying aspects of her career she always sought out innovations in pet care, education, grooming techniques, tools and products. Now her passion for grooming & education has added more in depth knowledge on scissors, scissoring techniques, ergonomics and self care to help preserve her own health and longevity in her chosen profession. She is the owner/groomer at Have Shears Will Travel, and customer service/sales Vp at Evolution Shears. Chris is also honored to have co-founded the New Jersey Professional Pet Groomers Alliance and serves as its current Chairwoman.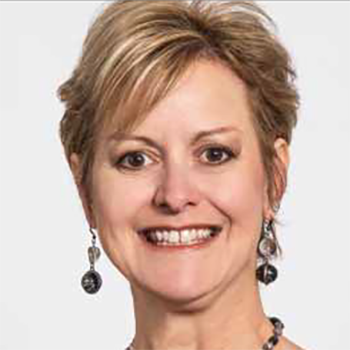 Cindy Baccus' passion to help her clients learn the techniques necessary for a fun and exciting marketing plan is one of the reasons she is so popular among entrepreneurs. Cindy has developed innovative and affordable marketing ideas for many clients across multiple industries. These concepts have resulted in increased revenues without her clients breaking a sweat. Cindy is considered an expert in the field of social media and digital marketing and currently serves as an instructor at Collin College where she teaches social media marketing, word press, professional blogging and various topics on business. Whether it be instagram, linkedin, pinterest, twitter, facebook or google my business, Cindy knows how to connect into one easy platform that can be easily and effectively managed.