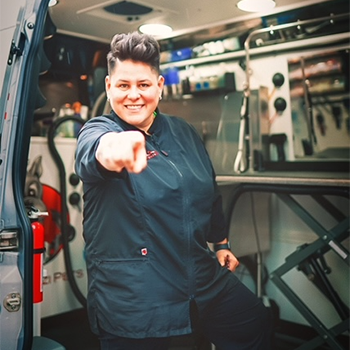 Jessica Adorno is the owner/founder of Pupparazzi Pets Mobile Pet Grooming. She has been involved in the grooming industry for 19 years with experience in salon and mobile pet grooming. Jessica was formally trained at NY Academy of Dog Grooming located in NYC, has continued her education throughout the years in breed standards, and has extensive knowledge in skin and coat conditions. Jessica is no stranger to this business and her work reflects just that. Her grooming style is a fusion of breed standards, trims, and techniques blended within everyday pet grooming. Jessica has been dubbed within her industry as the "scissor queen" due to her precise and fluid scissoring technique. She is an international educator and speaker, appeared on HBO Max's show 'Haute Dog' and has an existing national contract with Conair Pet demonstrating home grooming tools featured on the Target website. Her passion is to educate and elevate the everyday pet groomer which in turn helps pets all around the world have a fantastic grooming experience.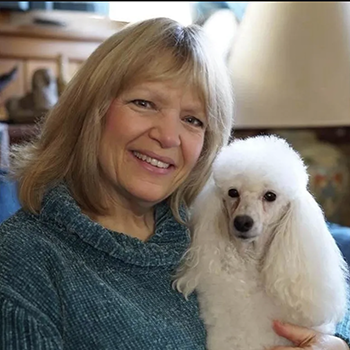 Jennifer Bishop-Jenkins has been a Certified Master Groomer for 35 years and professionally grooming, at least part-time, for 40 years. But first and longest, Jennifer has been a teacher. She taught High School, some Junior High, and as an adjunct college History Teacher for the better part of three decades, including as an Academic Dean. Jennifer has two Masters Degrees: in History and Education. Her love for teaching is reflected in the passion with which she always engages her audiences. Jennifer started speaking at grooming conferences, first locally then, nationally, to great reviews. Jennifer may be one of the very few Certified Master Groomers in the USA who is also a Master's Degree educated career teaching professional. The groomer who can teach . . . the Teacher Groomer.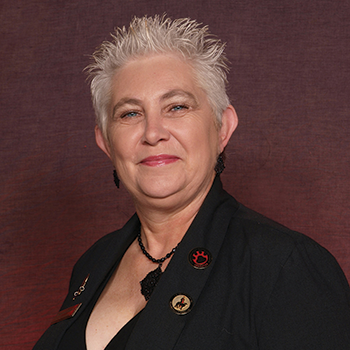 Owner and operator of Swampland Grooming for over twenty-five years, Cheryl has bred and shown Airedales and miniature Pinchers. She is a member of the Acadiana Kennel Club and the North American Dog Sports and Registry. She is a lifetime member of the International Society of Canine Cosmetologists (ISCC). Cheryl is an American Red Cross Certified First Aid and CPR trainer and has helped to develop the ISCC Pet Injury Prevention, First Aid, and CPR program designed specifically for pet care professionals.