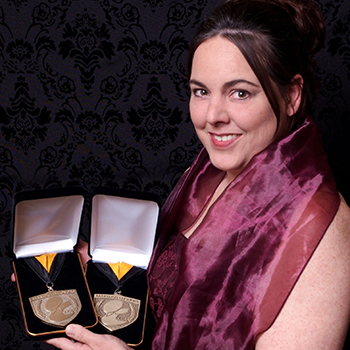 Angela Kumpe is a world-renowned speaker, judge, retailer, author and competitor on the creative styling circuit. She is passionate about pets and innovative force in the world of creative pet styling. Angela is a self-taught pet stylist. She has worked professionally since the mid 90's in Little Rock, Arkansas. Recently, she closed her salon, A to focus on her mobile grooming business, Designer Dogs and teach creative pet grooming to aspiring creative pet enthusiasts. She was fascinated the first time she saw a creative design on the cover of a Groomer to Groomer magazine. In 2001 , she entered her first creative grooming competition and been hooked ever since. She has had countless awards in creative grooming competitions around the country. She has won the Barkleigh Honors Award for Creative Groomer of the Year four times and made the coveted cover of Groomer to Groomer Magazine seven times. Angela is a published author. In 2007 she wrote a one-of-a-kind book, 'A Creative Collection.' Her book helps other pet stylists master the art of creative pet styling. In 2013, she published a second book 'The Ultimate Guide to Salon Creative' focusing on creative styling for everyday salon settings.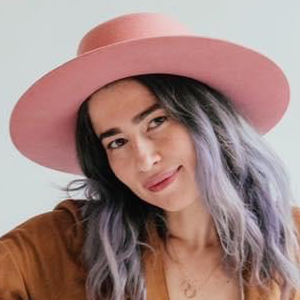 Laura Jayne is the owner of Hair of the Dog Mobile Pet Spa in New York, New York. She is a competitive groomer, small business owner, artist, and personality of sorts.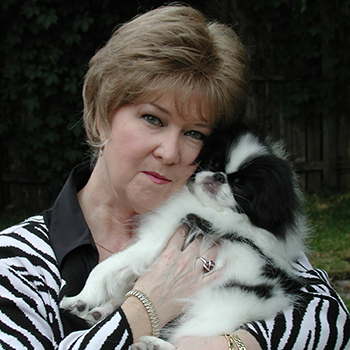 Pam Lauritzen has been a leader and pioneer within the Pet Styling Industry for over 50 years. She is recognized by her peers as an accomplished pet stylist, pet styling judge, lecturer, author and conference producer. She has authored numerous articles and has served as a field editor for Groom & Board magazine. She was also the publisher and editor in chief of PetStylist magazine, a trade publication known for its commitment to education. Pam was selected by her peers as the first "Certified Master Groomer" and Certifier in the world and is the founder and president of the International Society of Canine Cosmetologists (ISCC). Pam is in the vanguard of research and development of new and innovative pet styling techniques that improve the speed, quality, and productivity of professional pet stylists. In 1987 Pam created the U.S. Pet Pro Classic as a platform for professional growth, styling competition, and business exchange. For 34 years the U.S. Pet Pro Classic has facilitated meaningful relationships between pet stylists at every stage of their career from absolute beginners to competing champions and industry leaders.